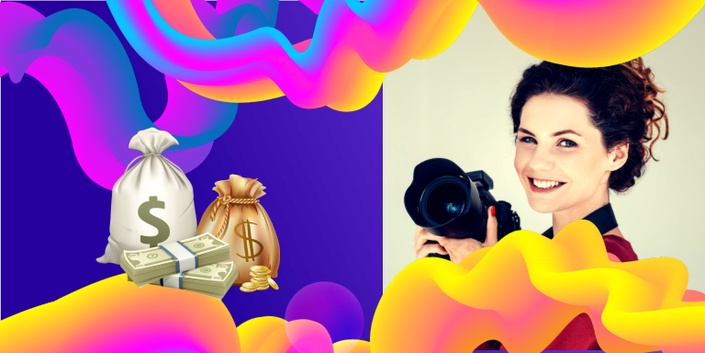 Passive Income for Life-Sell 9-30 Seconds Video Online-Anyone Can do it
A Step-By-Step Course to make a Passive Income with Few Seconds Video Clips
Enroll in Course
Photographers!! Can you Record 9 sec Video for $179?
If you are a Photographer or a Photography Lovers then this is the best time you can start making passive income from a simple skill which anyone can do or learn.
This Corona pandemic has taught us very important lesson that you must have a passive income in order to survive any situation like this where entire country locked down and many people have lost their jobs.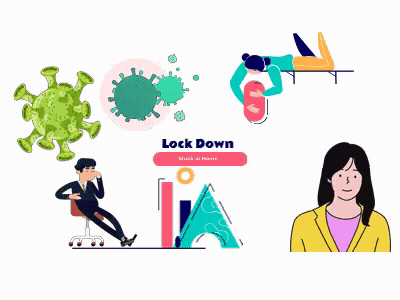 It is predicted that more and more people would lose the job in the coming months as the biggest recession of the century is already knocking the doors.
It would be very difficult for the families to survive during that period and in many countries, families are still starving!
So, how can you avoid this kind of situation?
Is there any quick way to deal with or completely avoid it?
I really don't know how to deal with this at the moment but I do know how you can be prepared to deal with this.
This only solution to this kind of situation is Passive income either online or offline.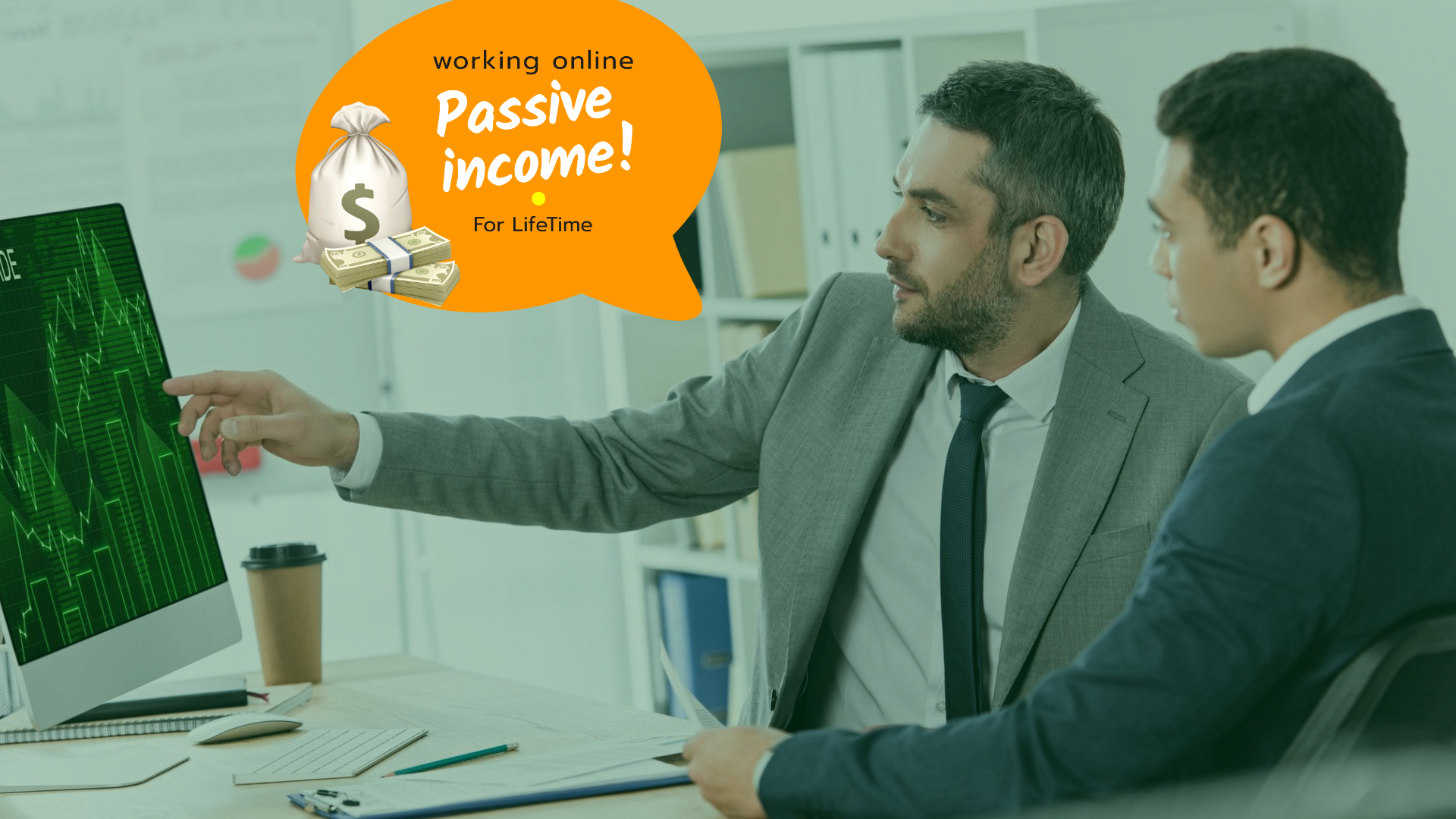 So, if you have not started working on building a Passive income or residual income this the right time.
What if you could earn some decent Passive income for the years to come or even for lifetime for the work done now?
What if you could scale it over the time even without spending most of the time?
Isn't that great?
Yes, it is!
So, let me tell you if you know how to record a video properly or if you don't know you can learn it within minutes, then you can easily build a Passive income online for lifetime.
But let me warn you, this is not a get quick rich method and this method requires consistent work over the time.
If you are ok with working for the better future then you can continue reading this otherwise you can skip this.
Very good! You are really serious about making a passive income for you and your family and ready to work for it and you also know that get rich quick schemes are fraud.
Continue reading it!
Do you know that you can shoot simple 9 to 30 second videos without sound and can sell them as stock videos for up to $300 or even more?
As you know that next big thing is Videos and videos are everywhere, more and more content creators are focusing on video creation be it for YouTube, Facebook, IGTV or for online marketing their service or products.
That is why they are constantly in need of some stock footages of different locations, people and items which is not feasible to shoot themselves or the cost of that is too high.
So, that's where the Stock Footage Agencies like Shutterstock, Adobe Stock, Pond5, Gettyimages, Istockphotos, depositephotos and much more comes in handy.
As content creators or marketers or companies can license these video footage easily at a very affordable price.
So, if you can also become a contributor to those Stock Footage Agencies you can too make passive income over the lifetime as these Video clips would continue to sell for the years to come.
Which means you don't have to work hard again and again unlike the job where you are not paid for the work done in the past but only for the work you will continue to do.
Since these Stock Footage Agencies sell video Footage online you don't need to worry about the Lock down as we all faced and some are facing even today due to Corona Virus.
Check out the screenshot of Shutterstock below and see the price of a 9 sec clip which as no sound!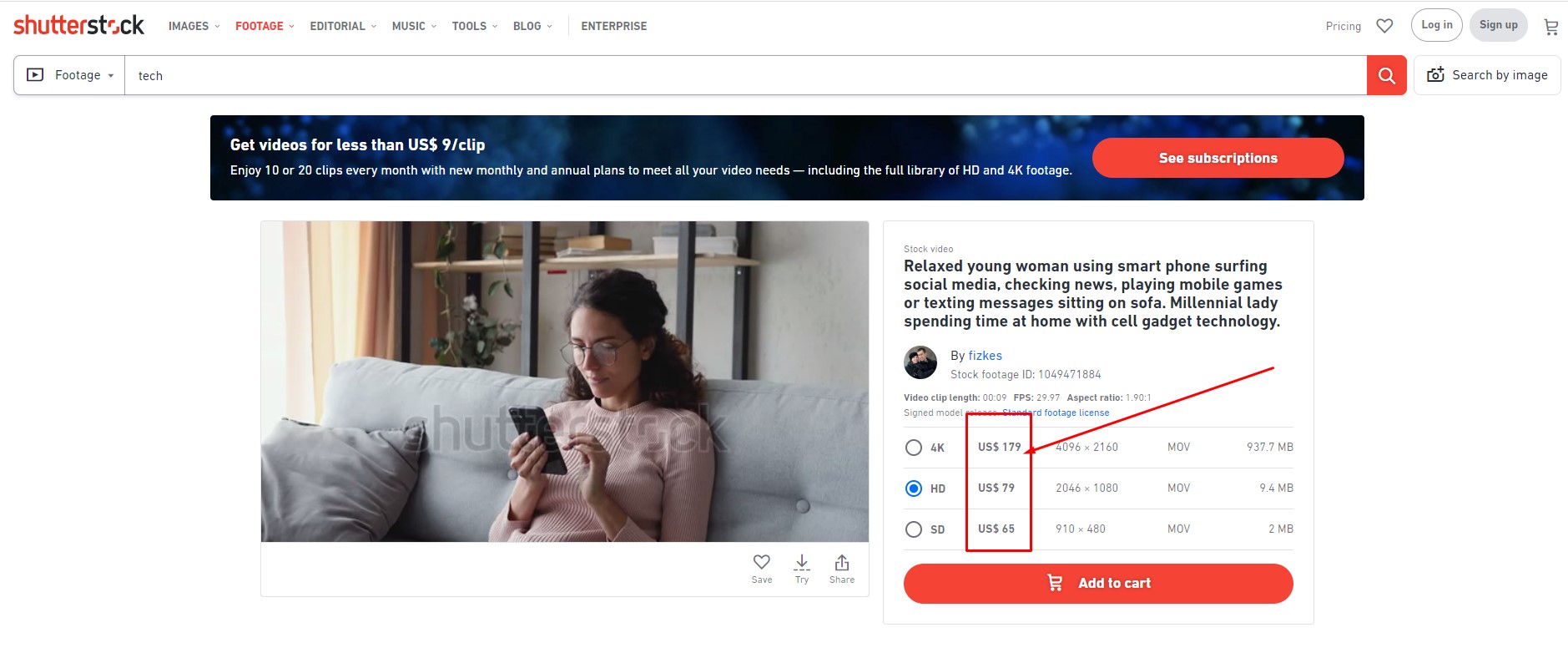 In this image above the minimum price of this 9 second clip is $65 and the maximum Price is $179.
Normally when you start selling your video clips on these websites, they give you 15% commission initially and it can increase up to 40% over the time as your sales grows.
Check out the calculations below to figure out the potential of Passive income you can make for you and your family.
Price of the clip $179 Royalty Commission 15% Your Earning $26
Royalty Commission 40% Your Earning $71.6

Price of the clip $79 Royalty Commission 15% Your Earning $11.85

Royalty Commission 40% Your Earning $31.6

Price of the clip $65 Royalty Commission 15% Your Earning $9.75

Royalty Commission 40% Your Earning $26

Please note these are the prices of Regular license and if your clip gets sold with extended rights then it could be 3x to 4x more of the regular price. Though this happens once in a while.
This can be the earning with just one clip imagine if you have 100 clips making similar money, would that be awesome.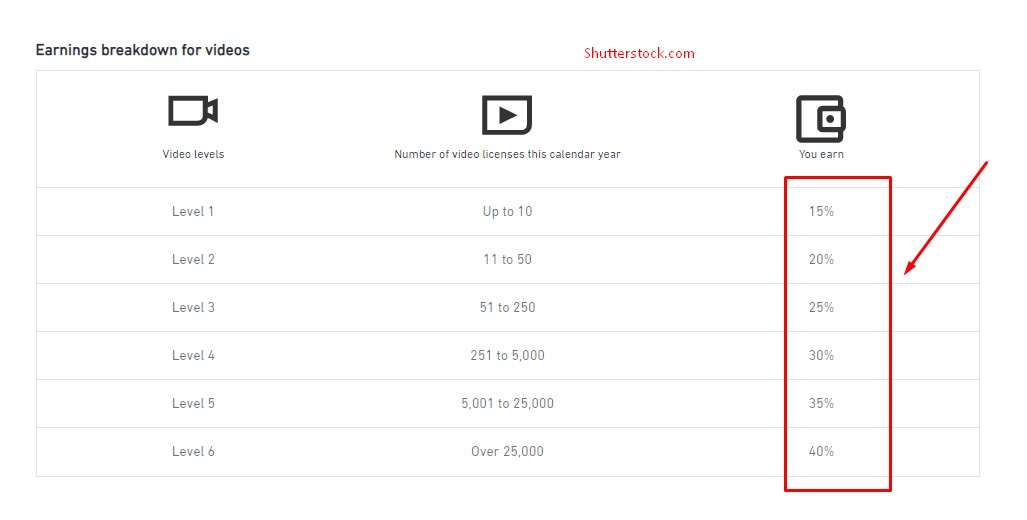 By now you must have made up your mind to start working on this passive income if you have not then please take your time.
How can you start building this Passive income?
In order to build this Passive income, there are two ways either you learn all the steps by trial and error or the second way is getting step-by-step instructions which would save you time and money.
A step-by-step instruction would get you the result faster!
So, if prefer the second method then let me tell you that I am working on a Step-by-Step online course where you will learn each step which I learned over the time selling images and videos.
What would you learn in this course?
1. How to get started?
2. How to shoot videos? Camera & Settings
3. What to shoot that sells more and fast?
4. How to edit videos?
5. How to export video clips in the required format?
6. How to add the meta description or keywords so that buyer can search your videos easily and chances of your clips gets increased?
7. How to submit video clips to multiple Stock Footage Agencies one by one?
8. How to submit videos clips to multiple Stock Footage Agencies all at once?
9. How to get more price for your video clips?
10. How to create a money-making workflow to make more passive income?
11. How to research other contributors and replicate their success?
12. Finally, the productivity tips so that you can build the passive income fast!
This would not be an open course and only serious and interested students would be able to enroll in the is course!
So, if you are ready and serious enough to build a Passive income for lifetime for you and your family then you can Pre-Book this course now!
When this course would be launched the price of this would be $299 or Rs 30,000/- but if you want the early access to this course and support my effort then you can get this with just $49 or Rs. 3500 for Indian Students.
Note:- This course would be in English Language
Act Now or Never!
This course is not yet launched! Get the Early Access only if you pre-book.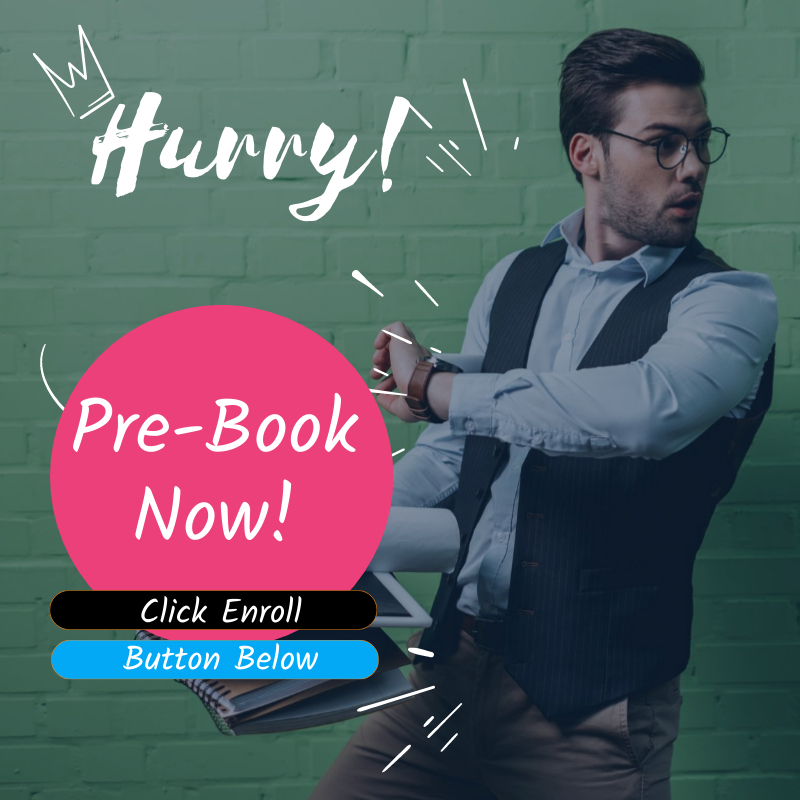 Pre-Book Now
Your Instructor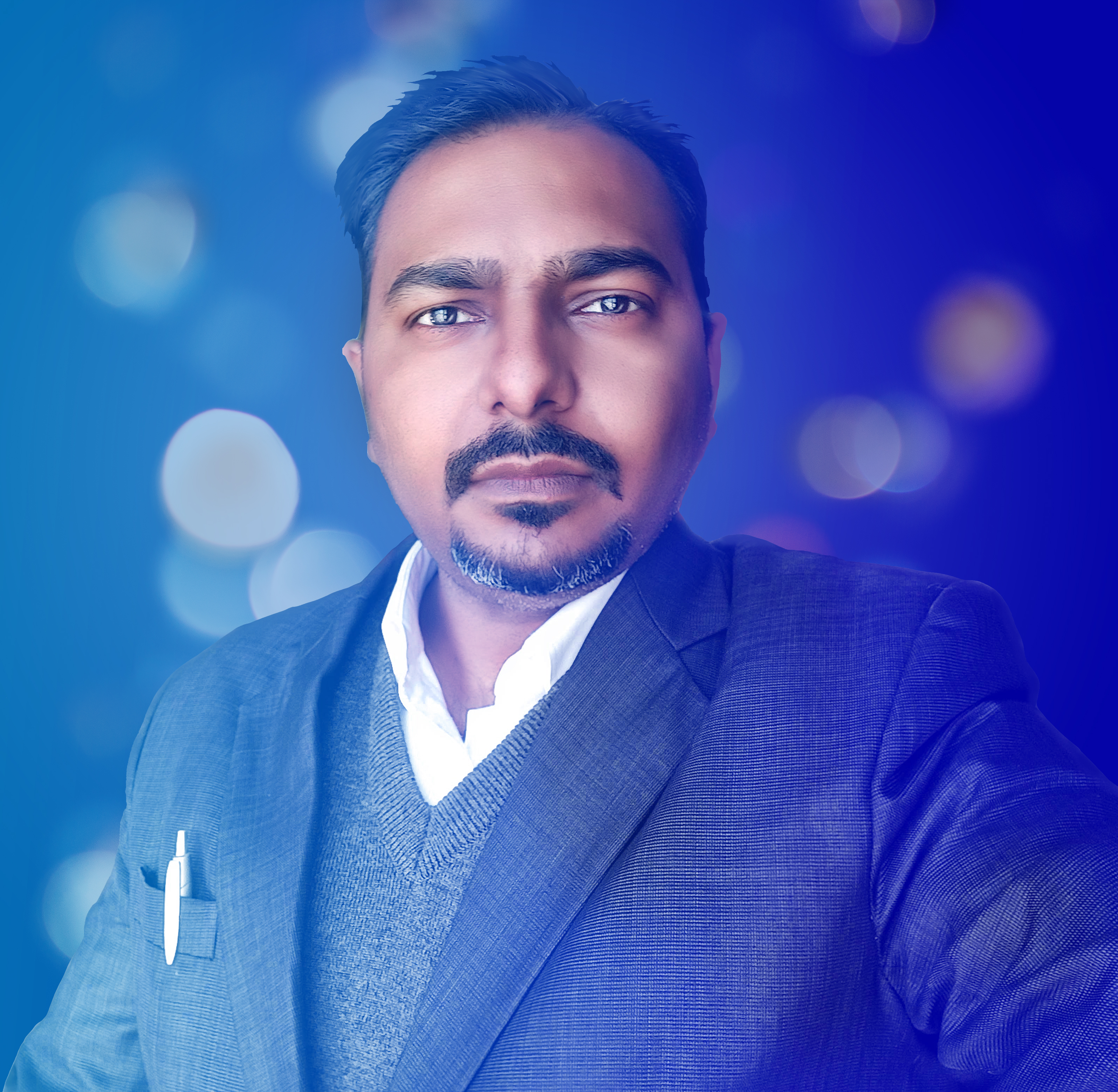 I am Photoshop Artist & Stock Photographer. I love Art so much that I see Art everywhere. I express my Creativity using Photography & Power House Photoshop. I am passionate about learning new things and I am equally passionate to teach others what I learn. I have been Teaching & using Photoshop for the last about 10 years. I also love to edit Videos in Premier Pro and adding various FX in After Effects. You will find all of My Video Courses in Full HD step-by-step.

Frequently Asked Questions
When does the course start and finish?
The course starts now and never ends! It is a completely self-paced online course - you decide when you start and when you finish.
How long do I have access to the course?
How does lifetime access sound? After enrolling, you have unlimited access to this course for as long as you like - across any and all devices you own.
What if I am unhappy with the course?
We would never want you to be unhappy! If you are unsatisfied with your purchase, contact us in the first 30 days and we will give you a full refund.